Interview with Nico Roig, head of the CGI – 3D department, in Maldita Tecnología
October 11, 2023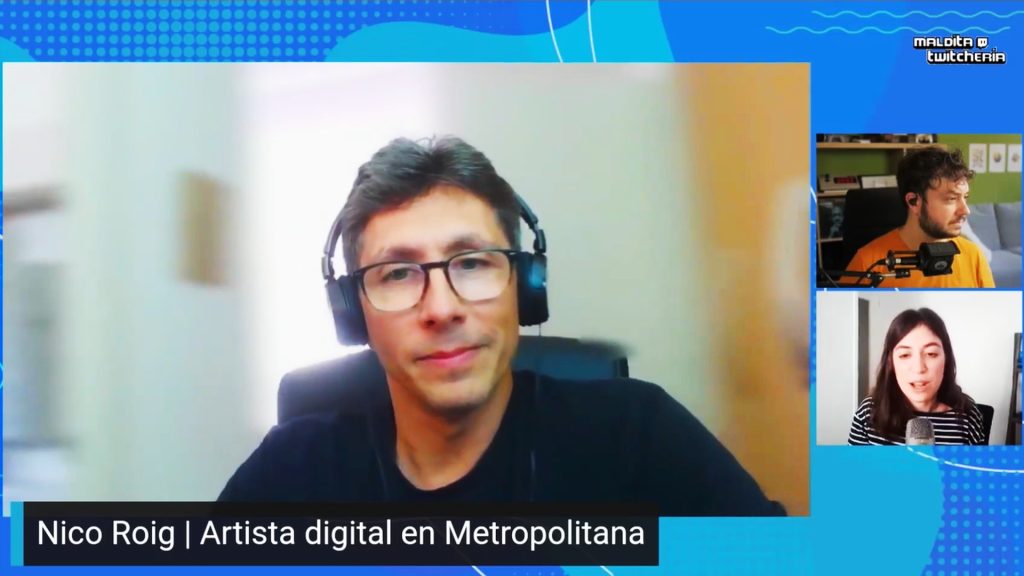 Last Wednesday, October 4th, our colleague Nico Roig, head of the CGI – 3D department, was interviewed by Maldita Tecnología about deep fake and artificial intelligence technologies.
They began by discussing the main differences between the deep fake and what is known as the "cheap fake". They commented that deep fake is a complex process, while cheap fake seeks a quick result by automating processes. Nowadays, what we see in the sector is a very rapid advance in technology, where every month we find new developments, but we are certain that, currently, when a high quality result is sought, the intervention of professionals who have the necessary knowledge to execute it, through the development of algorithms, programming, etc., is necessary.
Then, two works we did using deep fake technology were discussed: the Cruzcampo spot starring Lola Flores a couple of years ago, which was quite a challenge; and the last AXA spot, entitled "Victoria 285" two weeks ago, another challenge in which we had to age a woman from an early age to an advanced age in a "sequence shot".
Also,d the uses of this technology were discussed. In our case, it fulfills a totally artistic function for advertising or cinematographic environments, but this type of technology is multipurpose, so there are risks of it being used for the manipulation or falsification of information, as it could be for the development of fake news. Therefore, it is very important to know certain elements that help us to identify whether a video is real or not.
We were also able to collaborate with the viewers, answering several of their questions. One of them was how the work of artificial intelligence could be integrated with that of artists, to which Nico responded that he believes that, today, both aspects are integrated, since artificial intelligence is another tool, for example, for the creation of generative images; the challenge is to integrate it in areas that are not as simple as the moving image (video).
Subsequently, it was pointed out that to develop this type of creativity, during the post-production process, a multidisciplinary team is needed that can carry out all the necessary procedures to obtain a finished work. Among them are compositing artists, VFX artists, color grading artists…
In conclusion, it is a very interesting interview where many topics that have to do with deep fake technologies and artificial intelligence are discussed, so we encourage you to take a look at it and also to visit the website of Maldita.es, a media focused on helping citizens to make decisions with all the contrasted information in hand so that we do not get caught in the battle against disinformation.